Jobs!
Look for a job at one of our great chamber members!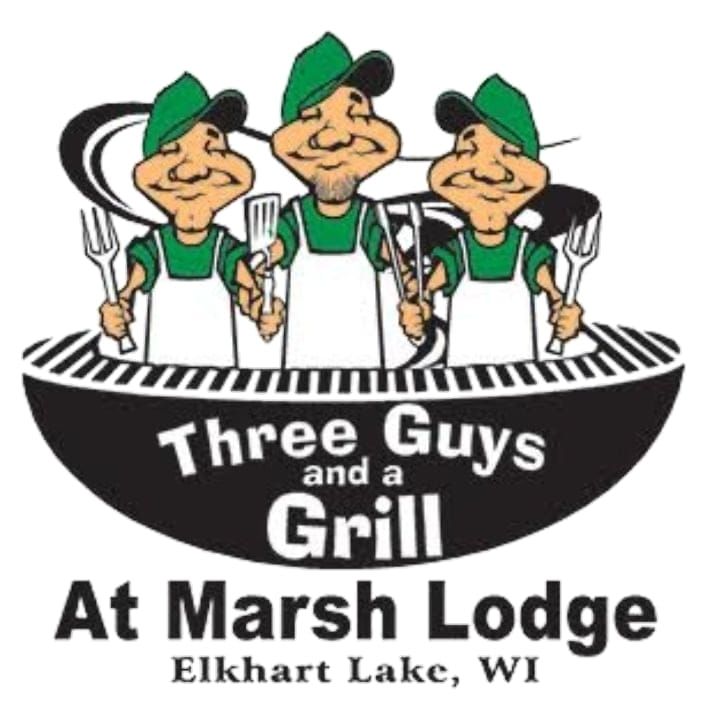 LINE COOK
**$200 sign on bonus**
Looking for line cooks and chefs. Great work environment, flexible hours, kitchen closes at 9pm so no late nights. Full and part time positions available. $15-$19/ hour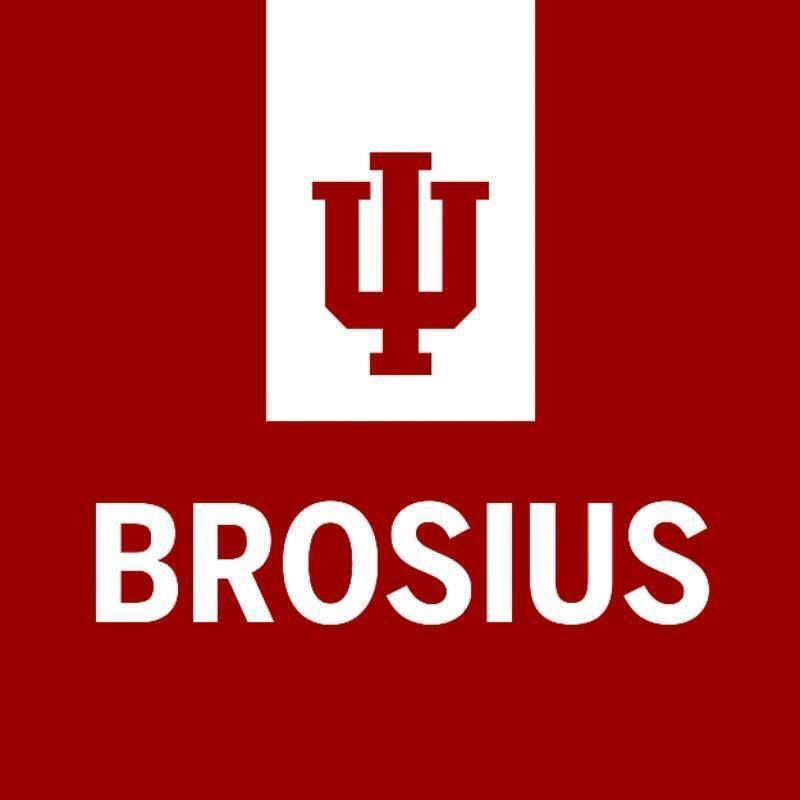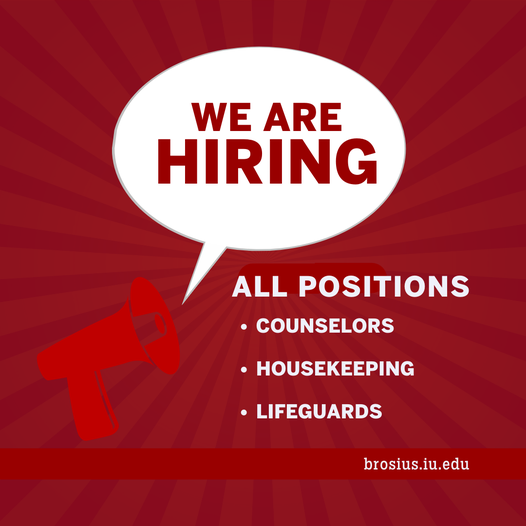 Now hiring current college students! Spend this summer by Elkhart Lake, Wisc., outdoors, being active & working with families. We are hiring for -week summer positions; food & lodging included. Friends & fun are a priceless bonus!
https://bit.ly/36CFxg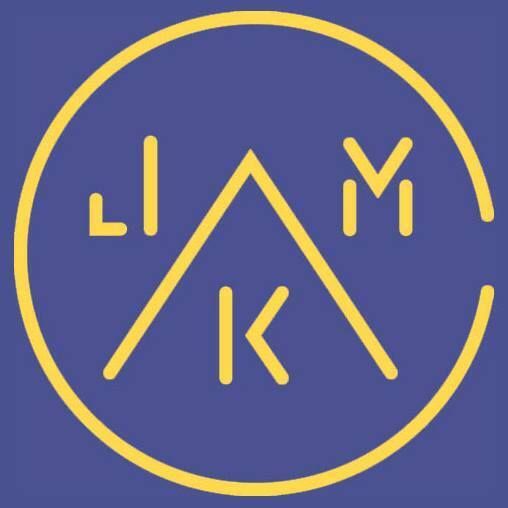 SUMMER EVENTS ASSISTANT - PART TIME
Are you outgoing and have a desire for building trustworthy relationships? Do you enjoy the warm summer nights and fun concert atmosphere? Do you have an interest and appreciation for the Arts, and working with nonprofit organizations?
John Michael Kohler Arts Center in Sheboygan, WI, is currently seeking Summer Event Helpers for the Levitt AMP concert series from June 23rd - August 25th!
This position helps the organization set up events for the summer music series located at the City Green in Sheboygan, WI.
Work Hours: Thursday Evenings between June 23rd - August 25th
Shifts may vary and will include:
1pm- 5pm
5:30pm – 8:30pm
and/or
8:30pm- 11:30pm
Flexibility with scheduling for candidates that have open availability
Essential Duties & Responsibilities include the following:
>Set up tent, tables, chairs, and marketing signage.
>Report any questions to on-site supervisor.
>Interpret technical requests for concert set up requirements and needs. Adhere to the timeline provided in tech requests.
>Continually check areas to ensure cleanliness during events and empty garbage, as required.
>Assist vendors with unloading if assistance is needed.
>Clean and break down equipment.
>Work collaboratively with team members through effective communication.
>Help ensure a safe environment for employees, patrons, food vendors, and bands.
Image: Levitt AMP aerial drone image Courtesy of Jairus Gallimore
Please apply here:
https://www.jmkac.org/employment/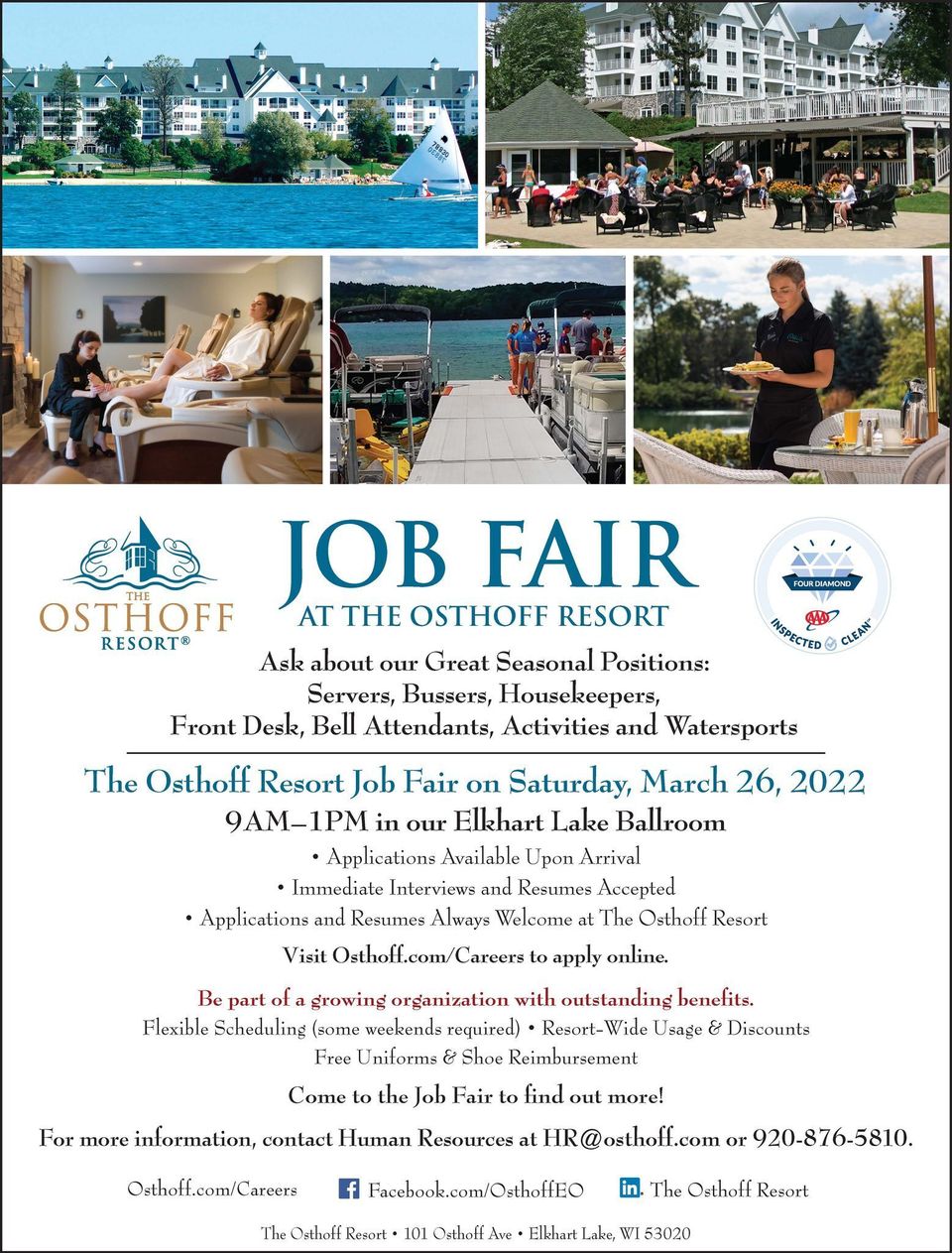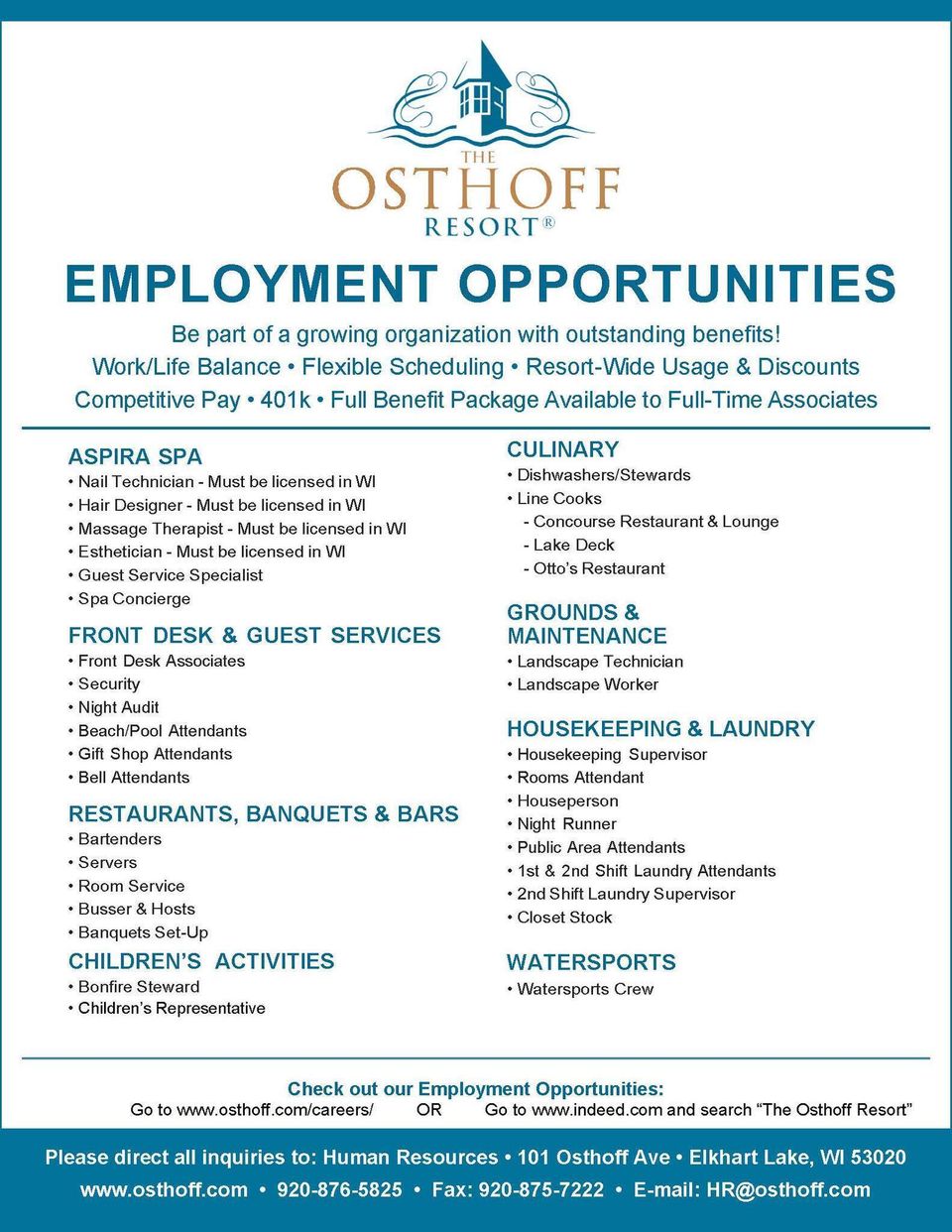 Come Grow with us!
SwitchGear Brewing in Elkhart Lake, WI is looking for an assistant brewer / cellar person/ part time 20 hours a week average.
This role is a utility role covering several areas of operation. Experience is not necessary but preferred. Must have good driving record. Compensation based on experience and abilities.
Responsibilities will include (but are not limited to):
- assist brew staff with all steps of our beer production process
- assist with beer transfers, tank sanitation, maintaining equipment
- assist with material handling / grain milling / spent grain
- assist with packaging / canning / labeling and storage
- cellar management / stock rotation
- assist with weekly beer deliveries
- assist in beer events and festivals
- other activities as needed
For further questions contact Dustin at 920-889-3989, email (
dustin.dutter@gmail.com
) or drop off resume at SwitchGear Brewing located at 44D Gottfried St, Elkhart Lake, WI.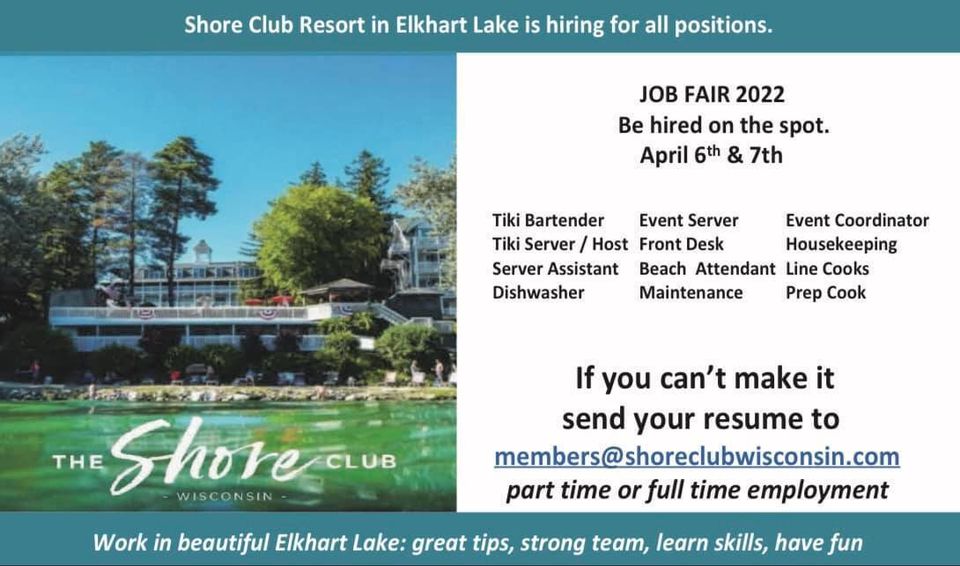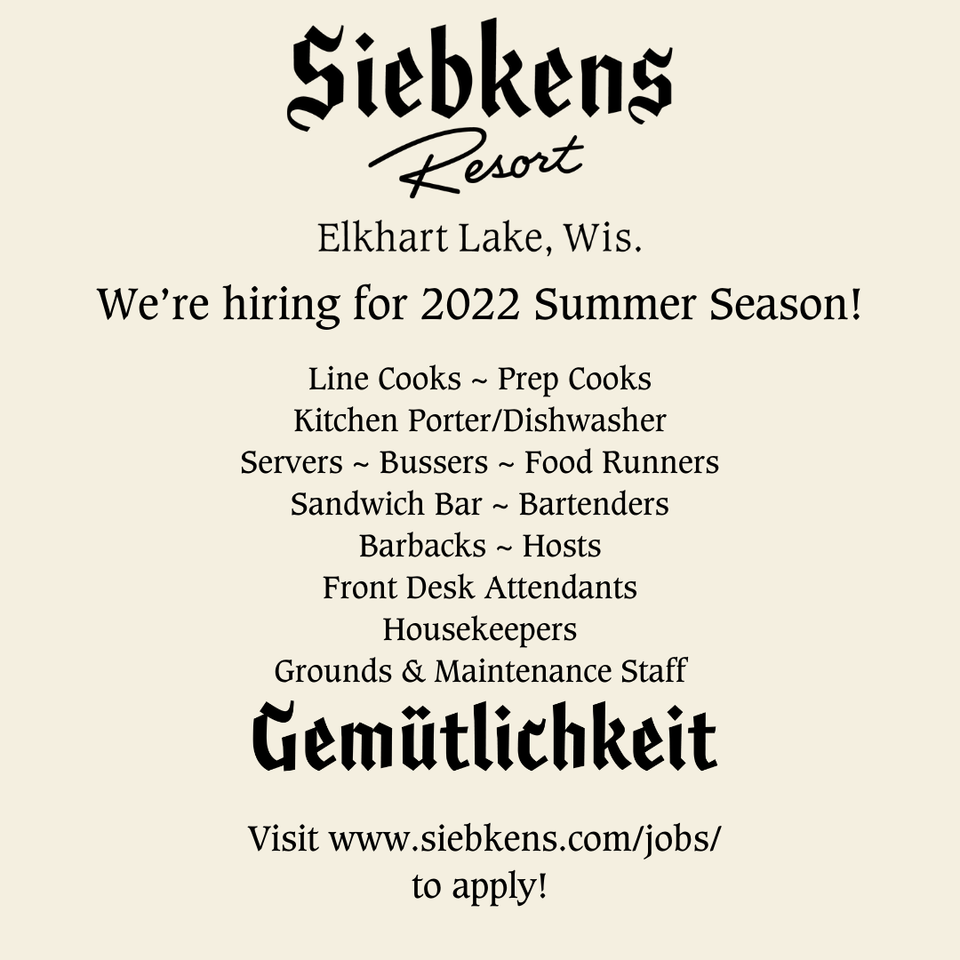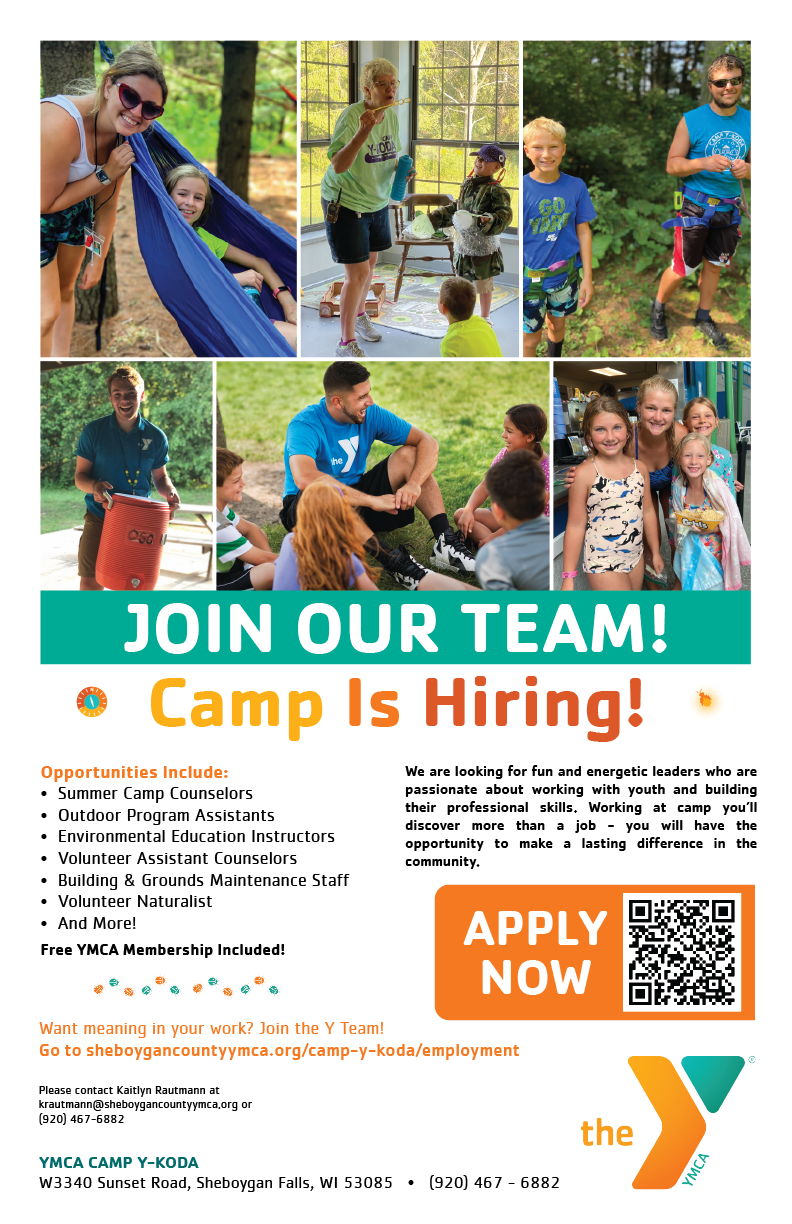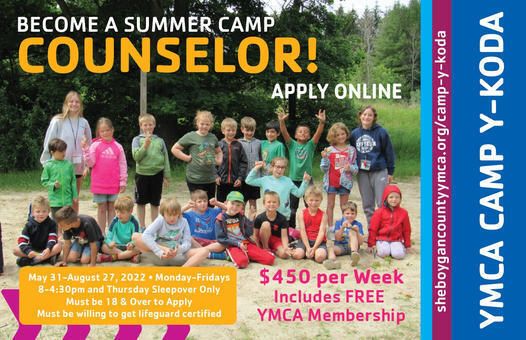 THROWBACK SUPPERCLUB IS HIRING! 
Throwback in Elkhart Lake Wisconsin is looking for experienced Sous Chefs!
We are looking for self motivating individuals with a willingness to learn, co leadership skills and culinary creativity are needed to help achieve a seasonal driven ever changing menu.
Sous Chef Job Purpose:
Works alongside Executive Chef to manage daily kitchen activities, including aiding with menu preparation, ensuring food quality and freshness, and monitoring ordering and stocking. Provides meal quality and consistency by following designated recipes.
Responsibilities:
Help in the preparation and design of a ever changing seasonal driven menu
Produce high quality plates both design and taste wise
Ensure that the kitchen operates in a timely way that meets our quality standards
Fill in for the Executive Chef in planning and directing food preparation when necessary
Resourcefully solve any issues that arise and seize control of any problematic situation
Manage and train kitchen staff, establish working schedule and assess staff's performance
Order supplies to stock inventory appropriately
Comply with and enforce sanitation regulations and safety standards
Maintain a positive and professional approach with coworkers and customers
Requirements:
Previous experience as a Executive Chef, Sous Chef or Lead Cook
Thorough knowledge of various cooking methods, food handling and preparation techniques, ingredients, equipment and procedures
Excellent record of kitchen and staff management
Accuracy and speed in handling emergency situations and providing solutions
Skilled in inventory control

Reach out at elkhartendeavorsllc@gmail.com or call 920.876.3133 for more information.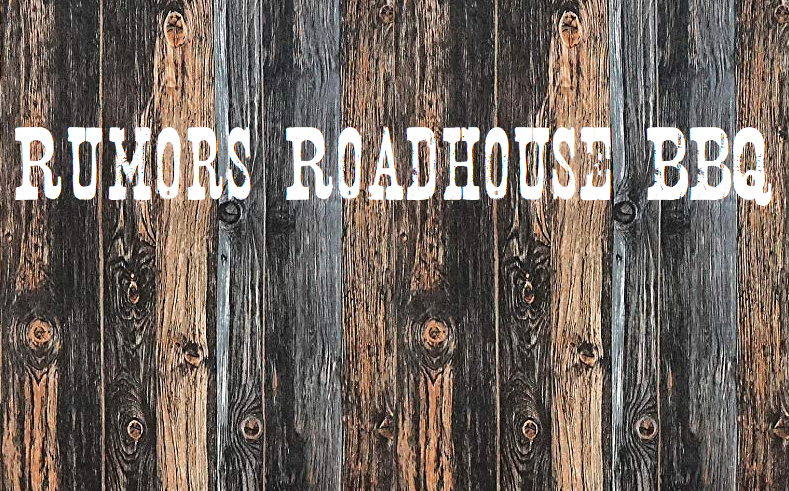 We are looking for employees and temporary help
Temporary:
Handyman - have a time sensitive "honey do" list. Light construction and repairs. Bonus if you have roofing experience!
Clean up crew - need 2 or 3 to do a bit of heavy lifting but mostly cleaning and moving.
Event Servers & Security - will need several "on call" for upcoming concerts & special events
Staff: (ALL hourly staff share tips)
LINE COOK! - 2 Part time positions but 1 will become full time in about a month
Dishwasher - Friday and Sat nights, extra hours during summer
Server/Bartender - part time. We pore simple drinks so we do not need a mixologist
Here's the deal: You show up, you work, and we pay you. You will work hard, laugh often, and get a few free meals. Zero tolerance for no shows!
Email
Info@RumorsRoadhouse.com